Description

It's like a beef burger patty, but with lamb! Great with funky feta and a red onion.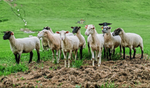 LAMB
Elysian Fields /// Ruff Creek, PA
Farmer Keith Martin and acclaimed chef Thomas Keller, lead Elysian Fields/Pure Bred Lamb with one guiding principal: you are what you eat. Elysian Fields raises our favorite lamb in America — Dorset ewes crossed with Suffolk rams. Keith doesn't just look at one aspect of the animal's life — rather he focuses on the breed, the feed, the water quality, the overall sustainability practices of the farm and, most importantly, animal compassion.
The pair even have a patented system (Safe Alternative) that tracks feed, growth, and movement of each animal so that we, as consumers, are more connected to the food we eat and the farmers that grow them.
Learn more at their website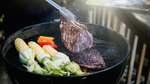 Mary M. says:
The quality of your product has been so high that the vegetarians have fallen into carnivorous chaos.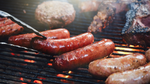 Pensri H. says:
I love the selection you placed into my box this month. In fact, I haven't spontaneously and repeatedly shouted out in glee and excitement in a while.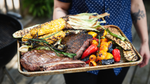 Gregory C. says:
The variety. I love to cook and I love to explore so to know you're listening/thinking about me as an individual customer makes me feel like some badass chef or something and you're my trusted purveyors. So fun.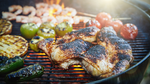 Anjelica P. says:
Holy sausage. We just tried the sweet sausage you had given us and holy moly I think we need an endless supply of that in my freezer they are incredible!!!!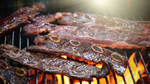 Victoria J. says:
No contact, super reliable, and confirmation via text letting you know the status of your order.  Plus we get to support local farms and producers, and a great women-owned small business!!  Win-Win-Win!