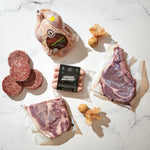 How It Works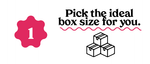 With many options to choose from such as the Omakase, Essential, Seafood, and our Chef Box Series, you're sure to find the right box for you and your home.Not sure which one is best for you?Take a look at our Subscription Box Guide.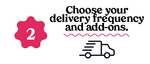 With your box determined, next, you'll decide how frequently you want deliveries, and finally what add-ons you may need. Now you're ready to complete your order. And remember, no long-term commitments, no hassle; just delicious meat delivered to your door.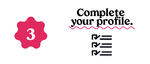 Once you complete your order, we'll send you a confirmation email and a different one with our Habits & Preferences Questionnaire. This will help us create the ideal box and experience for you based on cooking habits, meat cuts preference, routine, and more.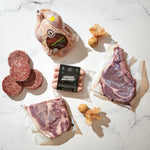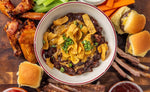 SUBSCRIBE & SAVE. EASY & DELICIOUS
Did you know that by joining our subscription program you'll earn a 10% discount on all products FOREVER. Gift box? Check. Add-ons? Check. Subscription boxes? Check. One click and a box will magically appear in your front door every week or month -- it's up to you to choose the frequency. It's easy. It's delicious. It's practical. Saving never tasted this good.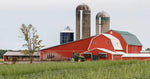 Farm Fresh
We receive weekly deliveries from our upstate farmers straight to our shop. We carefully breakdown each carcass and custom cut every steak as we pack omakase boxes. That means the meat you receive has never been frozen. We vacuum seal each cut because we know things change and you might have to pop it in the freezer for next week (or the week after!).  Keep an eye out for the use and/or freeze by date on each item. If you have any questions, let us know but, when in doubt, trust your nose.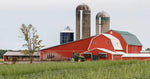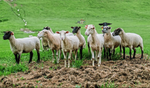 As Green As Can Be
The meat world requires a lot of plastic but we're trying to change that. Every vacuum seal bag you receive is fully home compostable (they're made of corn + cassava). After opening the bag (and eating a delicious steak or sausage, duh!), give the bag a thorough rinse and pop it in the compost. That's IT - not a lot of packaging like all those other food delivery companies.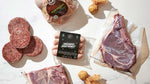 Delivery
We will be delivering to NYC (all 5 boroughs), Westchester, Northern New Jersey, and Long Island. If you're somewhere else and want to order – call ya mama or call ya friends – get together a group of 5 and we'll make it work. No one is left out! 
You will be getting a hand delivered box of your personalized subscriptions straight to your door. You'll get an email when your order leaves our facility in the morning and then several texts throughout the day as your delivery makes its way to you. Our tireless drivers keep everything ice cold in our spiffy Yeti coolers (thanks, Yeti!) so you never need to worry about temperatures. (Love your driver? Tip them on Venmo! Their handles are on the texts you receive.)