Description

Inspired by our experiences in kitchens and working with Butcher Girls in Dobbs Ferry, NY. 100% Local Grass-fed Beef Tallow candles infused with Citronella and Blood Orange.

Why 100% grass-fed beef tallow? Not only to support regenerative agriculture in the Hudson Valley, but tallow is non-toxic, burns clean, and is unscented. Does it smell like beef? Barely, if at all. We thoroughly clean the rendered tallow prior to pouring. 

Hand-processed, poured, and set.  Infused with Citronella and Blood orange oils for a  burst of citrus.  These candles last 12~15 hours, prepared to fend off bugs for the rest of the summer! 

Done with the burn? Just wash with soap and hot water, and reuse your Pivot vessel as a planter, a new tooth brush holder, or get crafty and re-pour a new candle!  

Dimensions: 

6.25" x 3" x 3" 

Colors available:  

Snow, Smoke, Terracotta - Please select from the dropdown menu 

*Note*

Some cracks may form, which is completely normal with concrete ware.  But if you press or push on the weak points (as if to see just what might happen), it will break with enough force.  Like most things.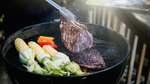 Mary M. says:
The quality of your product has been so high that the vegetarians have fallen into carnivorous chaos.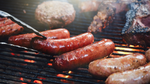 Pensri H. says:
I love the selection you placed into my box this month. In fact, I haven't spontaneously and repeatedly shouted out in glee and excitement in a while.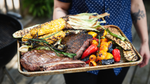 Gregory C. says:
The variety. I love to cook and I love to explore so to know you're listening/thinking about me as an individual customer makes me feel like some badass chef or something and you're my trusted purveyors. So fun.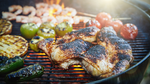 Anjelica P. says:
Holy sausage. We just tried the sweet sausage you had given us and holy moly I think we need an endless supply of that in my freezer they are incredible!!!!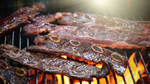 Victoria J. says:
No contact, super reliable, and confirmation via text letting you know the status of your order.  Plus we get to support local farms and producers, and a great women-owned small business!!  Win-Win-Win!