Description

Each box includes one pound of 85/15 grassfed ground beef in addition to a curated selection of beef, pork, and lamb based on your own likes and dislikes.

Every week, you can tell us what you liked (or didn't), what you want to cook every day for the rest of your life or what you'd rather starve than eat again. (Histrionics optional.)

We'll include recipe cards and how-tos! P

lus we're available 24/7 on email, text, or the gram. (Really! Get in touch!)

About the Omakase Box: 

With the Omakase box, our goal is to take care of you. Like an Omakase sushi dinner, let us know what's off limits and then sit back and allow us to feed you.




There are three Omakase Boxes to choose from: Little ($100), Medium ($175) and Big ($250). Instead of thinking about them in terms of quantity, we want you to think of them in market price. A big box can serve a family with a variety of cuts or two people with super high end cuts. Like we've said (I think we mentioned it a couple times, right!?!), tell us everything we should know about you in your profile, and as we get to know you more, order to order, we will fine tune your selections to create your perfect order over time.




The Omakase Box is not just a gateway to finding creativity in your kitchen, it allows us and our farmers to continue our mission of utilizing the whole animal. It's about getting great meat from local, responsible and sustainable farmers and helping our customers explore the whole animal from butchers they trust.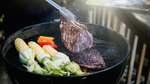 Mary M. says:
The quality of your product has been so high that the vegetarians have fallen into carnivorous chaos.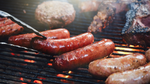 Pensri H. says:
I love the selection you placed into my box this month. In fact, I haven't spontaneously and repeatedly shouted out in glee and excitement in a while.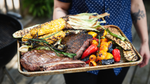 Gregory C. says:
The variety. I love to cook and I love to explore so to know you're listening/thinking about me as an individual customer makes me feel like some badass chef or something and you're my trusted purveyors. So fun.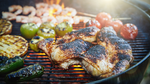 Anjelica P. says:
Holy sausage. We just tried the sweet sausage you had given us and holy moly I think we need an endless supply of that in my freezer they are incredible!!!!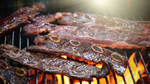 Victoria J. says:
No contact, super reliable, and confirmation via text letting you know the status of your order.  Plus we get to support local farms and producers, and a great women-owned small business!!  Win-Win-Win!