Description

Our spiral cut ham's best friend - a classic salty sweet ham glaze made with Crown maple syrup and Wilder mustard. Each order contains one 8-ounce container.

Please note this item is not available for delivery immediately. It is part of our Holiday 2022 offerings and will be delivered the week of 12/20.

***CHRISTMAS DELIVERY SCHEDULE****


National shipping orders sent out Monday 12/19, delivered Tuesday 12/20.

Manhattan deliveries: Tuesday 12/20

Brooklyn deliveries: Wednesday 12/21

Westchester deliveries: Thursday 12/22

BGHQ pickups in LIC: Thursday 12/22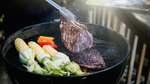 Mary M. says:
The quality of your product has been so high that the vegetarians have fallen into carnivorous chaos.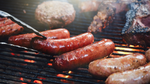 Pensri H. says:
I love the selection you placed into my box this month. In fact, I haven't spontaneously and repeatedly shouted out in glee and excitement in a while.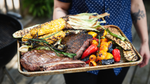 Gregory C. says:
The variety. I love to cook and I love to explore so to know you're listening/thinking about me as an individual customer makes me feel like some badass chef or something and you're my trusted purveyors. So fun.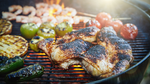 Anjelica P. says:
Holy sausage. We just tried the sweet sausage you had given us and holy moly I think we need an endless supply of that in my freezer they are incredible!!!!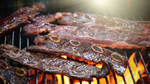 Victoria J. says:
No contact, super reliable, and confirmation via text letting you know the status of your order.  Plus we get to support local farms and producers, and a great women-owned small business!!  Win-Win-Win!